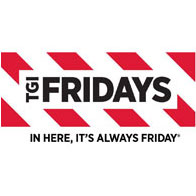 The Friday's Story
TGI Fridays™ opened its original New York City location in 1965, and it quickly became the place to mix and mingle.
The name was perfect- whatever the day, every visit felt like Friday. Over the years, people have sought out Friday's for authentic American food and drinks with exciting twists-like our famous Potato Skins, Jack Daniel's Grill® and Long Island Iced Tea.
Things have changed a lot since the beginning until today. Friday's is in 60 countries around the world. But we never lost that "IN HERE IT'S ALWAYS FRIDAY"® feeling.
TGI Fridays™ Trinidad
TGI Fridays™ Trinidad is managed by local franchise holder and Restaurant Management Company Prestige Holdings Limited. In 1999 TGI Fridays™ first opened its doors for business in Trinidad with the grand opening of its TGI Fridays™ Port-of-Spain location. This was followed by the opening of its Price Plaza location in 2001,  Gulf City location in 2004 and Trincity in 2019.
Today, TGI Fridays™ Trinidad stands committed to delivering great food and service in order to deliver an authentic Friday's experience to every guest. Whether for lunch, dinner or late night dining, we strive to provide an environment that frees our guests to let go of restraints and be themselves. That way they leave our restaurants feeling far better than they did when they first walked through our doors.