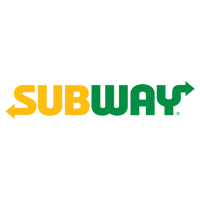 Founded in 1965, SUBWAY restaurants is the world's largest restaurant chain, with over 41,000 locations in more than 100 countries, offering a wide array of sandwiches, salads, wraps. The first Subway restaurant was opened in T&T in November 1992 in St James; years later the brand is the second largest quick service restaurant in T&T with 39 restaurants in Trinidad and 2 in Tobago. Wherever you are in Trinidad & Tobago there is a SUBWAY offering great tasting, healthy eating near you.
Since joining the Prestige Holdings Limited family in December 2011 the expansion of the brand has continued with new restaurant openings in East, South and Central Trinidad. Menu options have also been extended to include Panini and Pizza options and Guests can now order via WhatsApp, Messenger or the Website for pickup or delivery!
Subway continues to be the preferred brand for a healthy, delicious meal in Trinidad and Tobago.