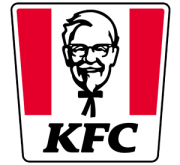 Our Mission
"To be our customer's most loved, inviting quick service restaurant experience for the best-tasting, freshest in-store prepared chicken, as well as other original, unbeatable foods and beverages."
Company Overview
KFC International
KFC rules the roost when it comes to serving chicken. Operated by Yum! Restaurants International (YRI), it is one of the world's largest quick service restaurant (QSR) chains with more than 15,500 restaurants in more than 100 countries. Locations range from free-standing units to inline concepts in high-traffic areas offering dine-in, carry out and delivery services.
KFC In Trinidad and Tobago
In 1973, the business partners of Jaycees incorporated Prestige Holdings Limited (PHL) into T&T and then launched the first KFC in St. James.
Simply put, the demand for the KFC product was astounding! Opportunities to expand the franchise and develop the brand rapidly followed. KFC Grew to 15 restaurants and was soon acquired by Pepsico International. Under Pepsico, the brand was enhanced in the areas of Marketing, Finance, Training and HR Development. At that time many innovative methods were also employed to maintain KFC's leadership in the QSR industry.
KFC introduced the concept of the drive-thru service in 1980 and became the first market among Caribbean and Latin-American franchises to launch the now local favorite, Hot and Spicy Chicken.
Today, there are 59 Restaurants ready to serve you, with the Colonel's Signature, Secret 11 Herbs and Spices, and other perfectly prepared products. We're proud to say that all our meals are freshly prepared in store…daily. Stop by anytime, we look forward to serving you.